The Challenge
We all know it's no cookie-cutter approach when it comes to our kids' learning abilities as each of them are so unique. The training programmes we have come 
across are relentlessly piling students up with more difficult curriculum, and then coping strategies as well as newer instructional methodologies to expect a different result from their performances. However, all these have fallen short in addressing the real root problem which is learning disabilities and lack of cognitive skills development.
In this digital age, our kids are getting tired out and frustrated of their academic studies so savvy parents are yearning for a more fun and effective way to make our kids much smarter instead to measure up to their academic challenges!
We notice this and wanted a refreshing change, for the sake of our kids' academic breakthroughs and greater happiness. We are so glad we did it. This is how NeuroLAT is created.
The Happy Plan that Works
With over 25 years of PhD research & development, Dr. Ng Meng Lek has been helping and training more than 1,200 students to achieve cognitive enhancement and improving their learning abilities, without invasive treatment. Leveraging on artificial intelligence cloud-based technology, NeuroLAT is an innovative breakthrough and brainchild of Dr. Ng.
Just about 20 mins a day on the NeuroLAT Program, you will notice the change in your kids in their higher learning abilities in mere weeks or months and how well they start to tackle their academic subjects. Hence they can enjoy a happier childhood while gaining confidence to face their challenges ahead!
Artificial Intelligence
The A.I. program skillfully diagnoses the child's cognitive level and generates the suitable learning abilities questions for each learning ability. The dynamic training system progresses the child to the next level of difficulty at his/her own pace.
Fun-filled Elements
The program comes packed with tonnes of great modules making it not just enriching and exciting, and also enables your kids to earn motivating rewards along the way!
Convenient to Access
This program only requires about 20-30 minutes per lesson at least once a day, on a laptop, desktop, Wifi-enabled iPad or Tablet anytime, anywhere. It is lessons on the go!
Enhanced Learning Abilities Guaranteed
NeuroLAT trains more than 30+ learning abilities to help students learn and process academic contents much better and faster. This helps them to achieve higher academic performance effortlessly.
Proven Success & Counting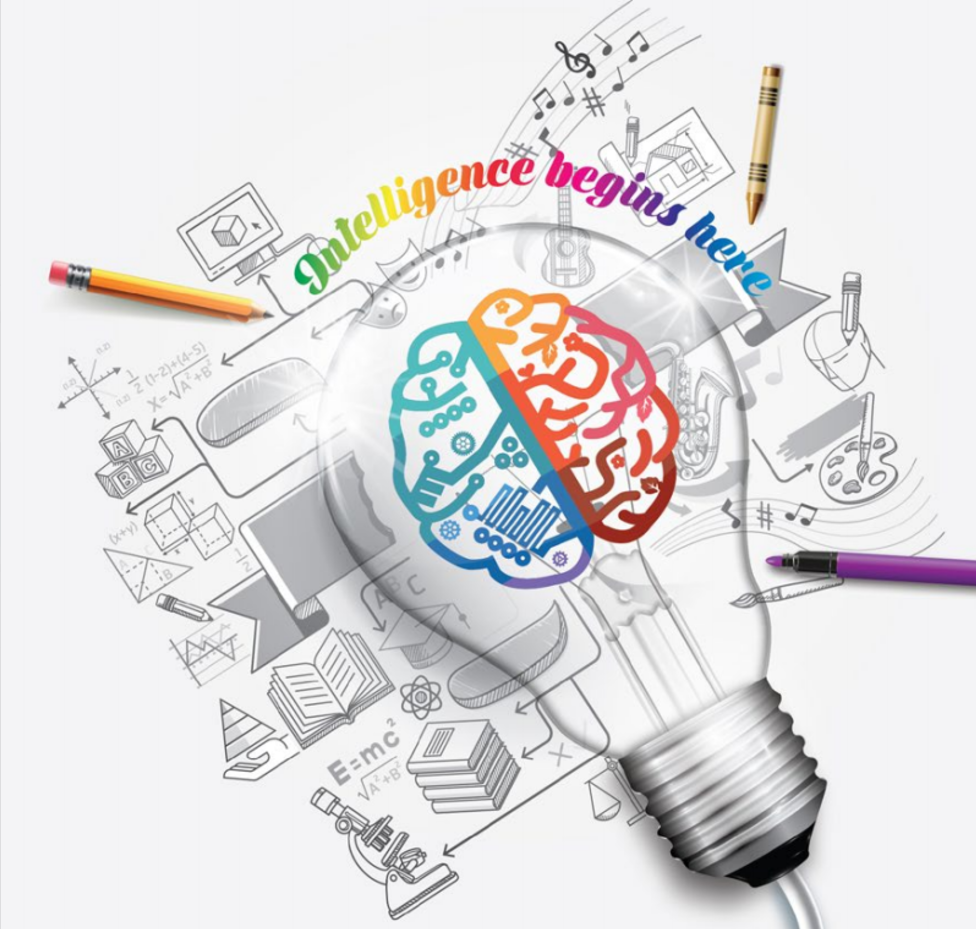 About NeuroLAT
Our programs are built on the research of Karl Witte, a 19th-century German philosopher and pastor who pioneered the understanding that the child's learning environment and method of learning are essential to great success. As a result of his training, his son was fluent in 6 languages by the age of 9 and was awarded a PhD in philosophy at the age of 14 and PhD in law at the age of 16. He has been listed in the Guinness book of records as the youngest PhD holder, still stands unbeatable after more than 200 years.
Dr Ng revives and adapts in the 21st century digital age the same training techniques that Karl Witte used to train his own Down Syndrome child.
The phenomenal results of the programme to improve a 20-year-old autistic youth's cognitive and social behaviour in just 10 days have caught the attention of Ministry of Health, Malaysia. Dr Ng was invited by the Malaysian authorities in November 2016 to share about his program breakthroughs. This is among his US and Asia Tour's speaking engagements, Singapore Mediacorp TV and radio appearances. The first set of this Singapore brand, NeuroLAT, was sold in the US upon launch, before subsequent sales in China, Hong Kong, Singapore, Malaysia and Indonesia.
We help your child with more than 30 Learning Abilities
Problem Solving
Detailed Memory
Combinations
Observation
Word Recognition
Visual Sequencing Memory
Auditory Sequencing Memory
Extended Meaning
Understanding Concepts
Sequencing
Evaluations
Abstract Concepts
Spatial Perceptual Abilities
System of Mathematical Value Abilities
Vocabulary Coherent Abilities
Photographic Memory Abilities
Similarity Abilities
Visual Closure Abilities
Visual/Auditory Memory Abilities
Conceptualisation Abilities
Classifications Abilities
Reading Speed
Sequential Memory Abilities
Strategies of Planning Abilities
Sequential Extension Abilities
System Convergent Abilities
Logical Thinking Abilities
Visual Motor Spatial Abilities
Visual/Auditory Memory
Details Memorisation
SCHOOL – RELATED ABILITIES
Reading Comprehension – Languages
Reading Speed – Languages
Creativity Abilities – Science
Arithmetics – Maths
Mathematics – Maths
Dr. Ng Meng Lek is Featured On:

Frequently Asked Questions
What does NeuroLAT train?
School teachers impart knowledge into content-based learning. NeuroLAT trains multiple learning abilities to help students learn and process academic contents much better and faster, to perform higher and more effortlessly in their academic life.
The analogy would be in the case of a NBA basketballer. The basketball is the content. The slam dunk is the goal. The skills to achieve the slam dunk is the learning abilities NeuroLAT trains.
How does NeuroLAT work?
There are 45 to 180 questions each lesson, tailor-made for the child's attempts for 1 year, according to their age's required learning abilities, Questions are customized for age 3 and above. Each child can attempt up to 3 lessons daily through both visual and audio learning.
The artificial intelligence (A.I.) program will skillfully generate the questions for each learning ability till the child succeeded in overcoming them before attempting the next level of difficulty. 
While the child is being trained, the A.I. will expertly diagnose the strengths and weaknesses relating to the child's range of learning abilities and generate 3 comprehensive reports, each with a minimum of 30 lessons completed every 3 months, for the parents and students' review.
How do I monitor the progress of my child?
There are test results you can view at the end of each lesson which includes how much time was spent for each lesson as well as when was the lesson attempted.
After each of the first 30 to 90 lessons every 3 months, you will get to receive each of the 3 sets of diagnosis reports to review your child's progress.
How long does my child need to go on the program?
This program only requires approximately 20-30 minutes per lesson at least once a day, consistently on a laptop or Wifi-enabled iPad or Tablet anytime, anywhere.
NeuroLAT caps the maximum usage at 3 times a day so the brain, like our body muscle, is not exhausted or strained with the cognitive training.
The NeuroLAT program is completed at the child's pace over as fast as 9 to 12 months. The child can opt for renewal of the program to the next level the following year.
Why is NeuroLAT different from other cognitive training in the market?
NeuroLAT is the world-first and only artificial intelligence program individually customised for each child, where a child can go to the lessons anytime, anywhere if there is Wifi access on the laptop, iPad or Tablet.
The NeuroLAT system will monitor the child's progress and up the level of difficulty and number of questions accordingly, so the improvement can be accelerated with consistent practice.
How it is customized for each student?
There are 2 types of programs for every age to meet the needs of children, namely:
1) Standard Program with MindAnalysis for Normal Mainstream Students
2) Therapy Interventionist Program for Students with Special Needs and IQ 120 and above
Each NeuroLAT program can only train 1 student at any given period to ensure the consistency of individualised progress and accuracy of diagnostic reports generated.
How fast can I start seeing results on my child?
Evidence of improvement is usually shown after 90 daily lessons consistently and with no other health and psychological issues.
If your child completes at least one lesson (20 to 30 mins) consistently daily, the results are proven.
If my child skip lessons for a few days, would it affect their learning?
It's highly encouraged for your child to do the lessons at least once a day.
If your child skips for one to a few days, although the artificial intelligence system would still be able to adjust accordingly to your child's cognitive level when back on the NeuroLAT and move on with your child's progress right there right then. However, this will affect his/her progress.
What languages are NeuroLAT available in?
NeuroLAT is available in English, Mandarin (Simplified, Traditional), Bahasa Indonesian versions.
What other value-added service does NeuroLAT provide?
3 comprehensive diagnostic or analysis report is embedded in NeuroLAT, after each of the 1 st set of 90 lessons attempted.
1) Learning abilities diagnostic report
2) Preferred learning styles report
3) Suitable vocational analysis report
4) Executive summary (along with the 3rd report)
Using its proprietary MindAnalysis algorithm, it allows parents to track the child's progress with a complete and comprehensive report on the child's learning abilities. The report will identify the kid's strengths, areas of improvements, and suggestions on how to create the optimal learning environment for the child.
How young can my child go on it?
All children from age 3 and above can start on NeuroLAT.
Youths, working adults and the elderlies can go on this too to increase their overall learning abilities and brain power, mental sharpness and heighten their memory.
Don't Be Shy
If we didn't answer all of your questions, feel free to drop us a line anytime.