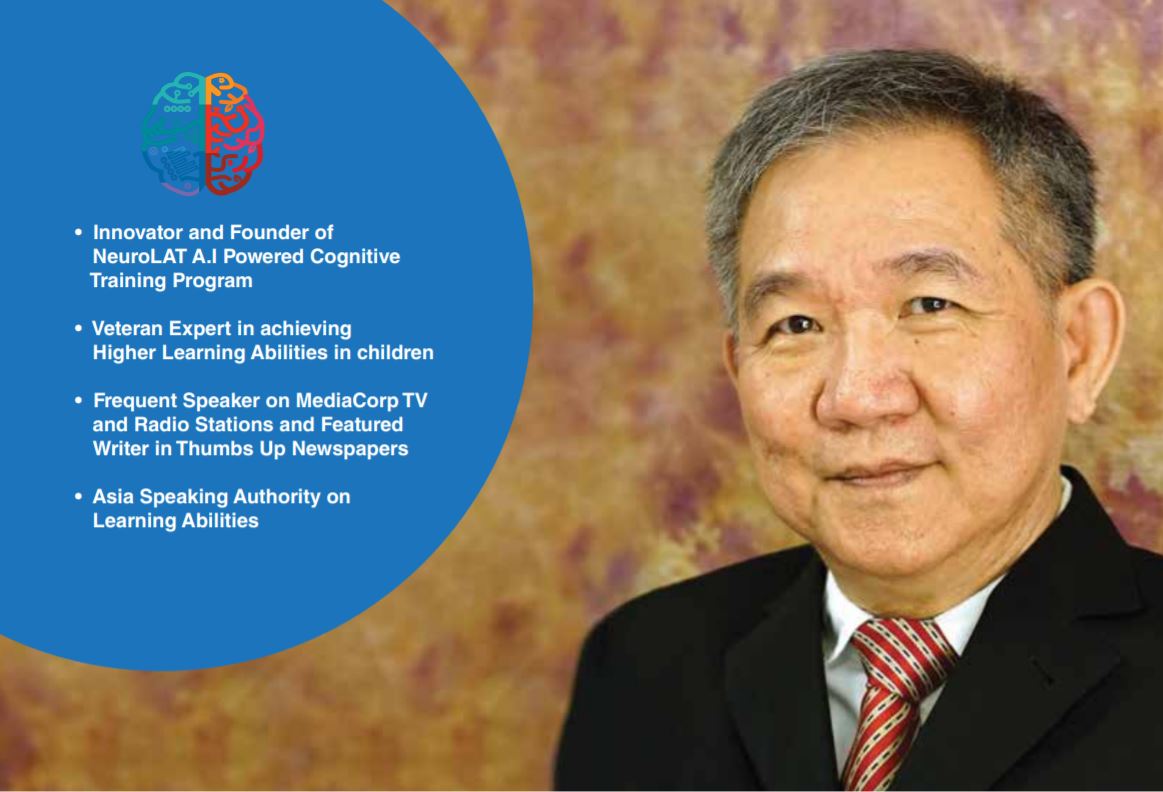 Dr. Ng Meng Lek pursued his studies majoring in cultural research in Vancouver, Canada and obtained a Ph.D. in Educational Psychology, USA. He founded Ananias Learning Centre in 1992. To-date, he has trained over ten thousand students. Many with learning disabilities, others with intellectual problems and performing badly. All students with learning disabilities recovered and successfully moved on with their studies and many completed their university education.
He is often invited to South East Asia countries, America, Canada, China to conduct seminars on Parental Relationships, Child Psychology as well as Educational Psychology. In Mediacorp, he has done a year's program on Child Psychology, Learning Psychology as well as how structured play helps in building a high IQ. He is a regular guest speaker for Love 97.2 FM, Capital 95.8 FM, UFM 1003 and Mediacorp Hello Singapore show. Due to overwhelming positive response from the listeners, each radio program lasted over a year and a half. His views and articles are well accepted by professionals in the field of child-care, kindergarten and children development centres. He has discovered hidden geniuses in both normal stream and autistic children.
Dr. Ng is also part of an America Learning Intelligent Research Centre and is qualified to analyse learning abilities, conduct training and diagnostic tests. He has designed many learning abilities training programs. Of which, his distinguished work was "Personal Development Learning Program", specifically designed for Secondary School students to help them excel in their studies. This has been field tested and produced excellent results.
Dr. Ng has written a book entitled "Beautiful Mom, Healthy Mom" which stresses on the importance of proper care during confinement, and provides ways in which mothers can start educating their children at the point of conception.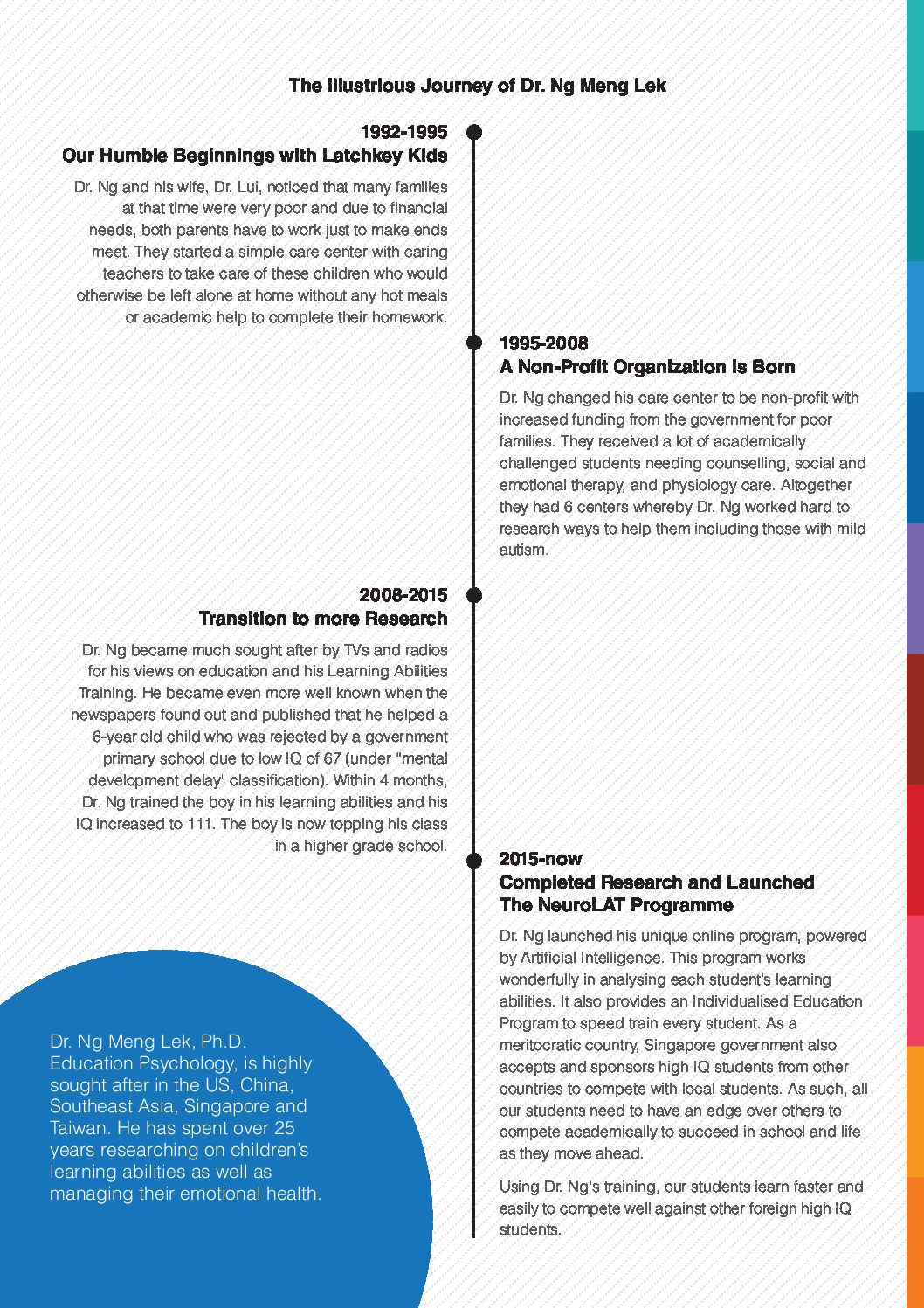 Overcoming Obstacles. Developing New Abilities
NeuroLAT has yielded proven success on more than 1,200 students one-on- one. Find out more today.