Testimonials are volunteered by satisfied parents across Asia Pacific.
NeuroLAT does not support paid nor celebrity endorsements.
Higher Potential Discovered and Thought Processes Sharpened

NICKNAMED TOAST, CT, VICTORIA AUSTRALIA
STUDENT'S AGE: 12
CT has always been able to do well academically from the time she entered Primary School. We decided to enrol her in the NeuroLAT program because we wanted her to be sharpened in her 39 learning abilities so that she can exhibit her full cognitive potential and score well for her upcoming Year 6 Secondary School Test (the Australian equivalent of PSLE in Singapore).
We were very happy to see her gradual improvement in all the learning abilities that she was being trained in. Once CT understood the benefits derived from NeuroLAT, her self-discipline, motivation and diligence sustained her in doing the exercises daily and consistently for a year.
We were especially impressed when our consultant walked us through the more than 100-page report that is generated quarterly for CT. This helped us in understanding that CT is a visual learner who is especially strong in her visual sequencing skills and photographic abilities. Also, that she needed more training to strengthen her logical thinking and problem-solving skills.
I would recommend the NeuroLAT program to other parents too as it is an option not only for their children but for themselves too as it helps to sharpen our thought processes. 
A.D.H.D. Young Life Turnaround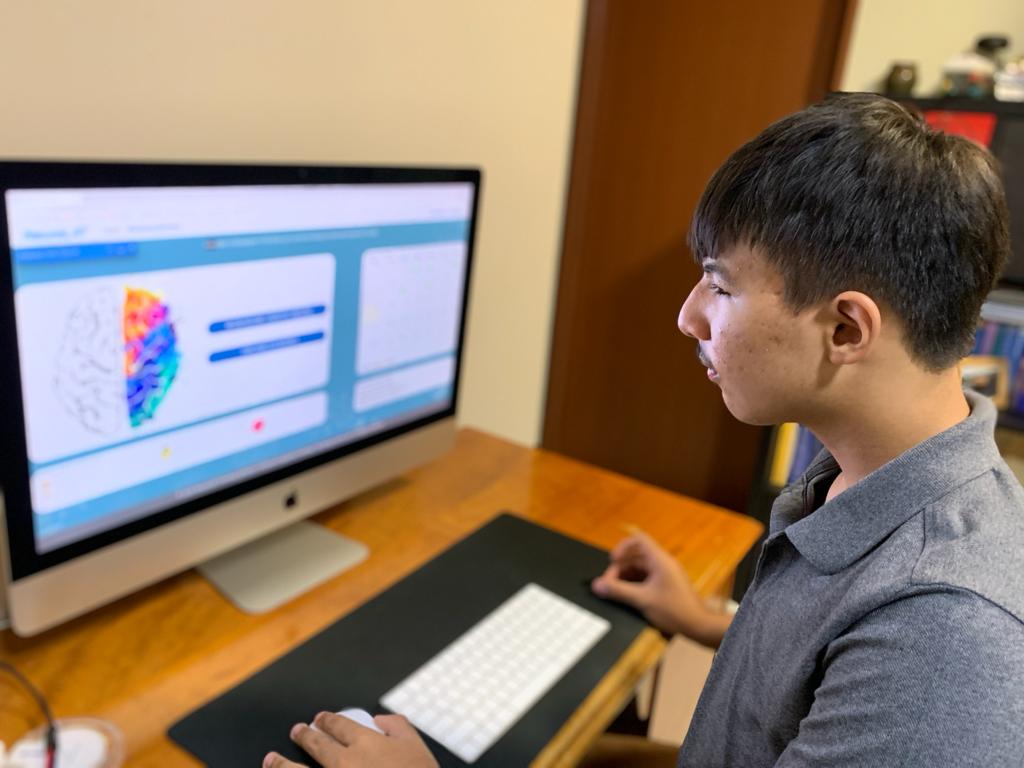 NEIL, SINGAPORE
STUDENT'S AGE: 12
Neil is 12 years old and was diagnosed with ADHD Impulsive 3 years ago. He used to be very weak in organising his thoughts and was unable to do well in school. This was very obvious in all subjects – Math, Science and Languages.
Neil was also very slow in copying down visual details for Maths, English and Mother Tongue. His critical thinking skills for simple problem sums was clearly lacking. I also noticed that he was especially deficient in questions that test his visual symmetry.
After he started training with NeuroLAT, I noticed that Neil's critical thinking and problem-solving skills have improved. He is better in organising his thoughts to come up with solutions for any given problem much better than before. Copying of visual texts is also not as tough for him anymore. He can memorise longer sequences and write them down now. In the past, he copied sentences one word at a time! I found out last week that he was able to do questions on symmetry! He was not able to do so before. His ability to visualise and solve questions on visual symmetry has evidently improved.
I started to notice positive changes just within 3 weeks into the program. He had previously been rejected from group tuition classes because he just could not understand what the teacher was teaching. Within just 1 month into the program, he was accepted into a group tuition class!
Dyslexic Student with Developmental Delay Scored into Normal Academic Stream

LUKE, HENRY PARK PRIMARY SCHOOL, SINGAPORE
STUDENT'S AGE: 12
Luke was diagnosed with Developmental Delay and Dyslexia. He had a short attention span and difficulty with reading words. His learning difficulties resulted in poor academic scores. In Primary 5, he scored 3Es and 1D for his 1st Semester Results. 
After he started training with NeuroLAT, he showed improved attention span and word recognition abilities within the first 3 months. His teachers feedbacked that he also shows greater interest in class and asks intelligent questions.
Within a short 6 months of NeuroLAT training, he had already improved from 3Es + 1D to 3Ds + 1E (for Mother Tongue) in the 2nd Semester. Luke received the "Best Progress" and "Excellence" awards in school for the improvements that he had shown.
Luke continued on this program for more than a year and he did so well in his PSLE that he could get into the Normal Academic stream in secondary school, contrary to his teacher's expectations before he embarked on the program.
Sec 5 SPM Student Scored from 6As 4Bs to 9As 1B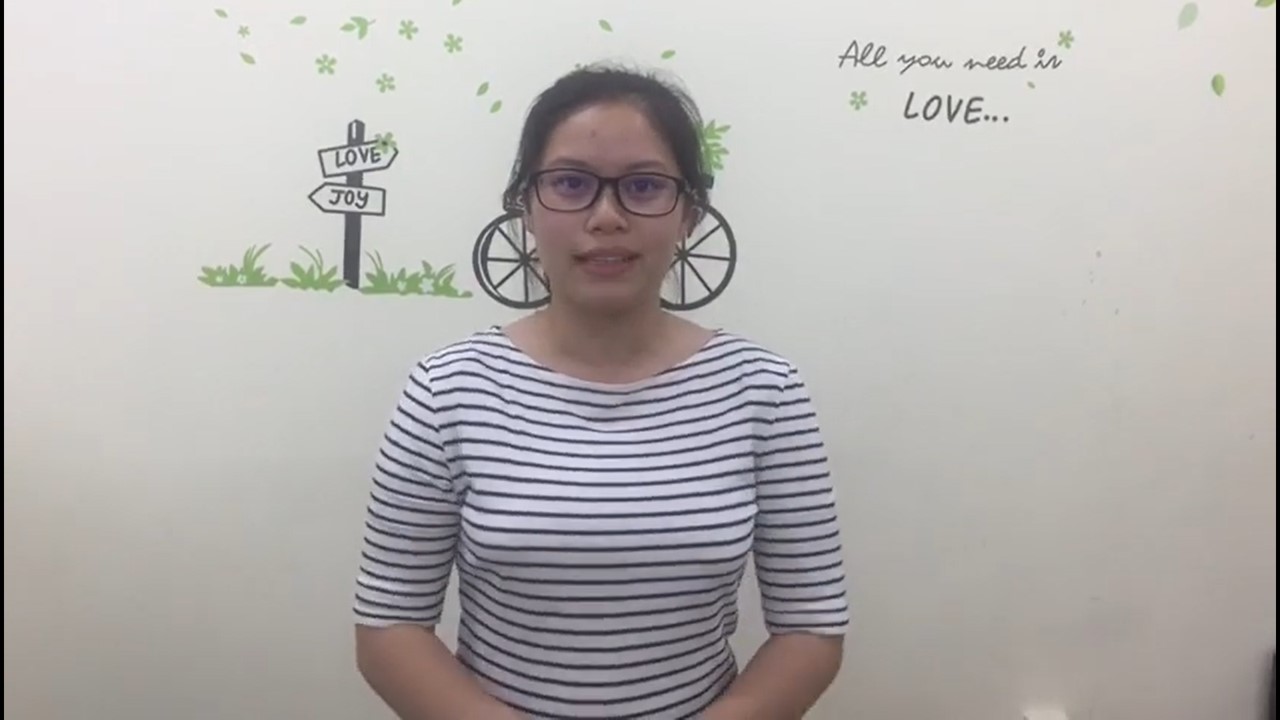 ZINING, MALAYSIA
STUDENT'S AGE: 18
Zining was 18 years old when she started training with NeuroLAT. She had achieved 6As and 4Bs in her SPM Preliminary Exams in Malaysia but was aiming for straight As in all her subjects so that she can apply for overseas colleges. SPM is the final exams for Malaysian Secondary School students.
With only 54 days left to her final SPM exams, she started completing her daily training on the NeuroLAT program conscientiously. Within 3 months, she has reached the gifted level in 24 out of 39 learning abilities that are being trained on the program and scored 9As and 1B in her final SPM exams.
Developing New Abilities with Enhanced Focus and Concentration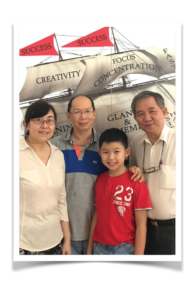 MR HO KIM KOON
PARENT OF RAGNAR HO, PATHLIGHT SCHOOL, SINGAPORE
Student's Age: 10
"I have a child with autism studying in Pathlight School, Ragnar, who is academically weak. He failed his Primary 1 and also failed most of his subjects in Primary 4. So I don't have many expectations on him considering that he has autism.
When my wife enrolled him for NeuroLAT program, I was very skeptical about it and thinking what was so powerful about the program? In fact, I was a bit annoyed that my wife bought the program without my permission as it was a huge investment. Since she had already bought it, I would just wait and see what NeuroLAT can do for him.
After 1 month into the program, the first drastic difference I observed was Ragnar had acquired new ability in the topic called Symmetry. For other normal children, I think it is a very easy concept but for Ragnar no matter how hard I tried to teach him, he just cannot draw the other side of the triangle or square correctly. However, after going on the program, now he is able to relate and draw very fast and accurately even for the very complex question in this topic.
The greatest improvement came in when he sat for his mid-year exams after just over 1 month on NeuroLAT. I was hoping for him to score just slightly above 50 but he got 73 for his math! His previous semester's score was 47! I also saw his improvement from being a borderline student to now enjoying his studies. His Science also improved a lot. For language classes, he is now able to sit still and concentrate better in class. Prior to the program, I have always find it a challenge to make him sit still, let alone focus on his lessons as attention span for autistic kids tend to be very short.
By end of 2017, Ragnar achieved Band 1 in his Mathematics and Science subjects effortlessly. This was merely 7 months into NeuroLAT program which he does conscientiously on a daily basis!
The improvement results of my kid have totally erased my previous misconception for the program as I always thought that NeuroLAT only works for mainstream normal kids but I am now fully convinced that NeuroLAT works for autistic kids as well. It is indeed amazing to see an autistic kid improving so much in such a short span of time.
I strongly recommend parents who have children with autism to give it a try on this program so they can see how far their children can develop through NeuroLAT."
Autistic Youth's Vast Improvement Rejoices the Family

TEIK WAH, AUTISTIC YOUTH
PETALING JAYA, MALAYSIA
STUDENT'S AGE: 20
A 20-year old autistic youth has just completed his one-year training under NeuroLAT. He was guided how to do his lessons on the program and the young man diligently completed his training 3 times a day.
After 10 days, his parents and trainer were amazed at the vast improvements. The young man suddenly gained greater self-awareness and with his increased cognitive abilities, he was able to overcome many of his behavioural and learning difficulties. His transformation included being able to ask his Dad and siblings to watch TV with him instead of being a loner, and instead of snatching his mum's smartphone to watch YouTube videos, he would let her know first that he wanted to check the phone's battery before using it.
Said the mum, Janice: For four years, my husband and I have been struggling to break two of my son's dirty habits that people cannot tolerate – I won't mention what they are – but it was only after six to nine months of undergoing NeuroLAT that he managed to completely stop. All along, we gave him detailed explanations about hygiene and the harm the habits were doing to his own body and how it was unacceptable to other people – but he could never accept it before and he refused to change. With the program, his thinking changed: he could understand and process the information and reason it out. And just like that, he stopped!
"My husband and I are so glad we invested in the program. Before, he could not socialize, despite us taking him for gatherings with other autistic children and attending a special class in government school. Now, after completing the one-year program, we have started sending him for art and dance classes. He aspires to be a pianist given his new-found musical talent, given that he doesn't have a proper academic education.
"We are very keen to begin a second year's program for him soon."
"All we want is for our son to have a relationship with his two older siblings and to live an independent, useful life and be accepted. We know we won't be here forever.. "
Regaining Confidence and Self-Esteem
KAREN ANG, PARENT, SINGAPORE
STUDENT'S AGE: 12
Hi, my name is Karen Ang. Just an update, as of April 2016, my child is attending 5th grade in a mainstream class!
My child has diagnosed with slight autism about three to four years ago, and at the recommendation of my husband, I started to tune into a broadcast on UFM100.3 by Dr. Ng on helping your child succeed in school in face of learning difficulties and emotional issues. Dr. Ng's careful analysis and his question-and-answer segment have helped many parents on the issues that their children are facing. I listened to Dr. Ng continuously for two years and had benefitted greatly. I often find myself making time for his radio broadcasts and educational seminars in order to get a better understanding on how to raise my child in both academia and in life.
When the NeuroLAT training program was introduced, I decided to purchase it in hope that it would help my child in his PSLE (final elementary examinations) and earn him a right to a good middle school education. Everyday after school, if I sense that my child is not exhausted or buried in homework, I would make him complete a day's worth of training on NeuroLAT. It takes about 30 mins to complete each lesson. Every time my child worked on the training program, I would stand behind him with a piece of paper and pen and follow the questions in the lesson with him. In the beginning first couple of days, I would hint the answer to my child. After the first two days, my son told me that he would rather do the questions himself without my help. I am ne with it but I would also liked to be trained. He said, "Mom, are you afraid of getting Alzheimer's disease?" I laughed, "Okay, but you are not allowed to peep at my answers then!"
From my school days, I have always hated Maths! I have never understood it nor understand why I needed it. As such, I absolutely could not help my son in Maths and therefore send him to a tutor. Occasionally, I sit in with my son during his Maths tutoring sessions and would follow his lessons. After one such session, the tutor took a look at the Maths problems I am solving along with my son, and praised me. I was shocked! Not once in my life did a Maths teacher ever praised me! She remarked that I was qualified to tutor my son.
As my son's final examinations drew closer, he brought out his mid-term assessment papers to me to get them signed and had a really sad look on his face. He has averaged an 11 (out of 100) points on his tests. He lowered his head and said nothing. I knew he was devastated. I tried to give him words of encouragement and he asked, "Mom, now with Dr. Ng's training program, would I be able to score better?" I told him, "If you work hard on it, I know you will be able to score more points!" Then he replied, "Mom, I will progress! I will be hardworking and get better scores!" He really did work hard on his training and very soon, I was extremely surprised and proud when he pulled out a Maths test paper from his bag lled with numerous marks and a lack of marks on it. My son loves learning now and I have seen a huge lift in his self-confidence. I want to say a big thank you to Dr. Ng and his carefully researched and developed training system, NeuroLAT.
I know that there are a lot of mental games out there on the internet, but the difference between the games and Dr. Ng's training program are the results!"
Winning Academic Championship Cup with NeuroLAT

JAYDEN, HONG KONG
STUDENT'S AGE: 7
My grandson has won his school's academic championship cup, thanks to the NeuroLAT program!
My 7-year-old grandson, Jayden, is in the second grade of a primary school in Hong Kong. We have always observed that he is a smart and gifted child. However, he has never obtained a perfect test score from his schoolwork or examinations due to his careless mistakes. We have lectured him many times in hope to correct his ways but there was still no improvement.
When he saw his sister use the NeuroLAT A.I. training course we brought her to improve her studies, he requested for it as well. We felt that it was unnecessary as he is already a very intelligent child. We did not think he needed the NeuroLAT training program at all. He pleaded and nagged at us every day to get him the program till we finally gave in and bought a year of program's license for him albeit reluctantly.
We were very confident that the progress report he would receive after his 1st 3 months would be impressive. On the contrary, when the analysis report was out, we saw that he had a lot of areas in which he needed improvement. We couldn't believe it! We thought that the test was faulty. However, since we have already paid for the program, we asked him to continue to diligently use the program to improve in the areas he was weak in.
Time flew by, and we came to the end of the school term with the summer holidays coming up. This also meant that the annual school reports were about to come out.
My grandson came up to me and told him that he would be receiving the school championship award, and the first one to receive it in his grade! I did not believe him and simply smiled at him.
I remembered the day before he left for school, he was searching around the house for a large recycling bag for him to put his trophy in. I still did not believe it and felt that he could be exaggerating. I found out later that he did not want to be seen bagging the large championship trophy when he took the school bus as it would provoke the envy of his classmates.
We are now so grateful that he has the chance to use the NeuroLAT program!
The program not only strengthened his weak points but also enhanced his strengths to enable him to discover his hidden potential!
Inhibited Autistic Child Gains Social Skills

JOSIAH YUEN
EDEN SCHOOL FOR AUTISTIC CHILDREN, SINGAPORE
STUDENT'S AGE: 10
Josiah was diagnosed with moderate autism, dyslexia and mild intellectual disability.
He was 8 when he first started training with NeuroLAT. At that point of time, he suffered from severe speech delay and was unable to verbalize any words audibly. He also had trouble putting together both visual and audio information received. Having poor executive functioning abilities, he is often unable to engage appropriate motor responses or suppress inappropriate actions, in any given social context.
Within 4 months of using the online learning abilities training program, I noticed that his focus and memory abilities were visibly enhanced! His word recognition and typing skills improved considerably after 3 months. He became more attentive and was able to understand and complete the questions by following the audio instructions in the daily online trainings! In the beginning, we had to start him off on the cognitive level of a 3-year-old and he has progressed to attempting all the questions of cognitive level of a 6-year-old within a few short months.
Most importantly, his self-esteem has greatly improved because he is often praised for his good behaviour. After 2 years on the program, he has now become comfortable with being around people outside of his own family and is even seeking them out to interact with. As a mother, I could not be happier with his progress!
From Student who Failed Maths to Becoming Elite Student

MDM ANITA CHAN, GRANDPARENT, HONG KONG
STUDENT'S AGE: 10
"My eldest granddaughter in Hong Kong has always struggled with her Mathematics and she is so hardworking she has tuition every day by her Dad, her Mom and her changing tuition teachers. It was so painful to see her unable to overcome her poor ability to understand Mathematics concepts, not to mention unable to pass any of her Mathematics assessments in her entire Primary School to-date. I even had to shed tears quietly in my room as I felt so grieved and helpless seeing my 10-year old granddaughter feeling so awful this way. We took her on a holiday to Taipei and she even wrote on the Tian Deng at Kong Ming lantern festival she wanted to score 85 marks for her Maths. I felt even more terrible and helpless as it's not that she didn't want to study but she was simply unable to overcome her disabilities in Maths.
The turning point came when I finally found NeuroLAT program when it was launched in March 2016 and persuaded my daughter to buy it for my granddaughter to help her in her studies. Just when she was about to sit for her Mathematics exams, she fell sick with hand-foot-mouth disease and had to be quarantined for 2 weeks so she had to sit for re-exams. As such, she couldn't have tuition nor attend school so she just did NeuroLAT lessons diligently daily before the exams. That year was a great breakthrough as my granddaughter finally scored 85 to everyone's surprise and even had close to full marks for her English exams. Her memory also improved significantly. My other daughter then bought NeuroLAT for her 4-year old granddaughter studying in Singapore. She finds the program very fun and can recall so fast! She becomes so bright that she can even figure out new and better ways to tackle her problems
My granddaughter continued diligently with NeuroLAT and in just more than half a year into her Primary 5 education, she was offered into the elite class stream given her deeper intelligence now unlocked through NeuroLAT. This news completely surprised all of us!
We are really grateful such a powerful program is now available to improve the learning abilities and studies of children."
Perfect Score Record Breaker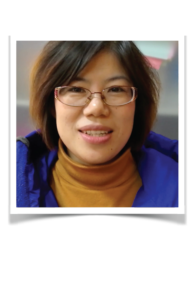 MDM YAN QIN, PARENT, CHINA
STUDENT'S AGE: 12
"My son has been using NeuroLAT for 3 months and I got to witness his change in his grades. There was this morning he awoke and did NeuroLAT as usual before going to school to sit for his P6 Chinese comprehension examinations which he had to answer many difficult questions for a long essay.
When he received the results, we were surprised he topped the school with his perfect scores and broke China record for his level as the first to score full marks."